Roski to be Featured on Australian TV Show Colour in Your Life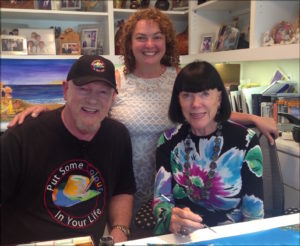 Graeme Stevenson and Sophia Stacey of the Australian television show "Put Some Colour in Your Life" visited Gayle Garner Roski in her studio to film a special segment of the program.
"Colour in Your Life" travels around the globe to film artists in their studios, in order to create a digital record of their creative spirit, culture and techniques for future generations.
The episode about Roski will be broadcast in Australia on November 22.