Roski Details Her Artistic Journey in a New Video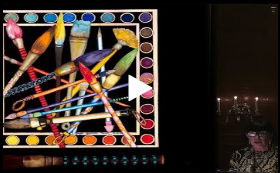 Gayle Garner Roski describes her life experiences that led to her work as an artist in this new video of a presentation to Bloomers, a group of influential women in Los Angeles.
This video is now available for viewing on Gayle's website. Other videos can also be found on the "About" page of the site.